Do I Need Mobile Home Insurance?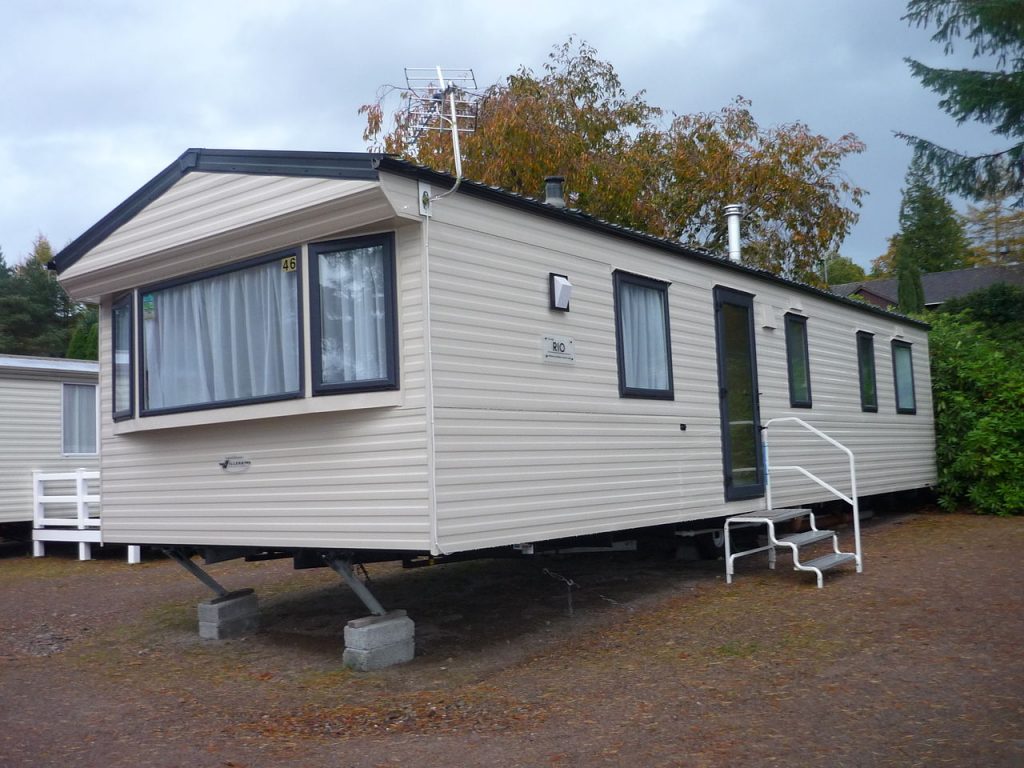 Homeowners insurance is a type of property insurance that protects homeowners in the event of damages to their property, as well as the loss or irreparable damage to assets and furnishings within it. It can be the difference between a financially rainy day, and a catastrophic life event for homeowners. Homeowners insurance also protects property owners in legal challenges that may arise as a result of accidents or incidents that occur in or on the property. But when it comes to a mobile home, there are a few key differences in circumstances. Here's what you need to know.
Mobile Homes vs. Other Types of Property

Most property is considered a form of real estate, or "real property". Real property means any immobile structure or object affixed to the land that you own: this includes the house, permanent fencing, a garage, a shed (that is bolted to the ground, or cannot be moved), or even a tree.

Because a mobile home typically hasn't been permanently affixed to a foundation, it is not considered real property, despite it being your home in every other sense of the word.

A mobile home is unique in that it is the only residential dwelling that is not legally considered real estate. Instead, it is considered personal property, meaning it has the same legal form of ownership as your car or other belongings.
So What Does This Mean For Insurance Purposes?

You may be asking, "Should I still get my property insured?" The answer is a solid YES. Just because you don't own a typical property, it doesn't mean you should let your investment go unprotected. Mobile home insurance can cover all kinds of holiday homes and permanent residences, including a static caravan, a single unit, a twin unit, a lodge, a chalet, or even a park home.

Your mobile home – and all the people and possessions inside it – need the same type of protection as any other house, such as theft, fire, accidental damage, storms, vandalism, and flooding. Mobile homes are also more vulnerable to break-ins and storm damage than solid brick houses, which makes getting coverage even more important.
Mobile home policies, at least for stationary manufactured homes rather than recreational vehicles or trailers, are very much like standard homeowners policies, created with the relatively small, assembled off-site houses in mind. According to the Insurance Information Association, there is a difference between brick-and-mortar homes and manufactured homes, stating that some manufactured home policies are based on a "stated value" rather than the cash or replacement value of the mobile home. It's important to research and regularly review your policy so you can make sure that value covers what you would need to pay to repair or replace the house.
Where Do I Get Mobile Home Insurance?
You can get mobile home insurance through most regular homeowners insurance companies, although it's worth looking around to see who actually offers it and where you can find the best coverage. Some companies might not offer it, but they can help you by providing assistance with affiliate or even non-affiliate companies who do. Shop around and do your research to ensure you are getting the right insurance and the appropriate coverage for your home.
Regardless of what type of insurance you need, it's worth contacting a professional agent who can help you find the right policy for you, for free.