Why Should I Get Homeowners Insurance?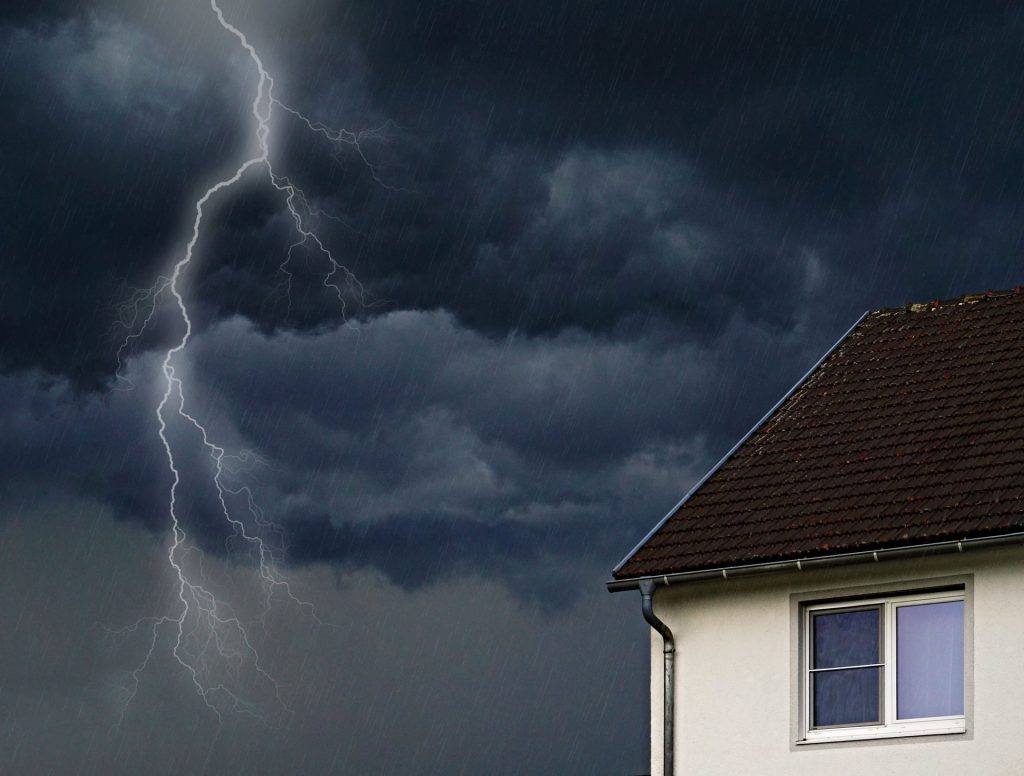 The Importance of Homeowners Insurance
Considering a home is one of the biggest investments you'll ever make, homeowners insurance is one of the smartest decisions you'll ever make. Homeowners insurance doesn't just cover the house; it covers everything on the property. That means detached structures such as a shed, a gate, and your detached garage. It also covers your belongings, including clothing, electronics, and even that prized leather couch / recliner set you got a great deal on. Homeowners insurance will cover you in the event that somebody injures themselves at your house and decides they want to sue you. It will even cover the cost of temporary living expenses if your home becomes unlivable during repairs or rebuilding due to unforeseen circumstances.
The great thing is that all of these types of coverage come standard with almost any basic homeowners insurance policy. All you need to do is decide how much coverage you want in each category.
Do I Need To Have Homeowners Insurance?

While there are no laws on the books stating you have to have homeowners insurance, not having it can be a huge mistake. Should your property suffer any misfortunes, it can be extremely costly or even cause you financial ruin. Not only that, but if you have a mortgage, your lender will often require it while you are paying that mortgage off. They are investing in your property as much as you are, after all.

Just take a look at the things that are covered with homeowners insurance, and ask yourself, "would I be willing to pay for this out of pocket instead?"
Dwelling Coverage – This covers damage to your house and any attached structures such as a deck, as well as fixtures in it such as cabinets and vanities.
Other Structures – This means any structure that isn't attached to your main house, such as sheds, fences, driveways, and detached garages.
Personal Possessions – Your homeowners insurance will also cover whatever personal belongings are in your home, such as electronics, art, musical instruments, furniture, and clothing. Certain limits may apply to more expensive items, but additional insurance can cover that.
Loss of Use – Should you become unable to live in your home while repairs or rebuilding is taking place, your insurance will provide funding to cover your living expenses. These can include hotel stays, food, and transportation.
Personal Liability – This protects you in the event someone gets hurt or their property gets damaged while they are in or on yours. This includes lawyer costs, their medical bills, their lost wages if they are unable to work, and any damages.
Other Coverage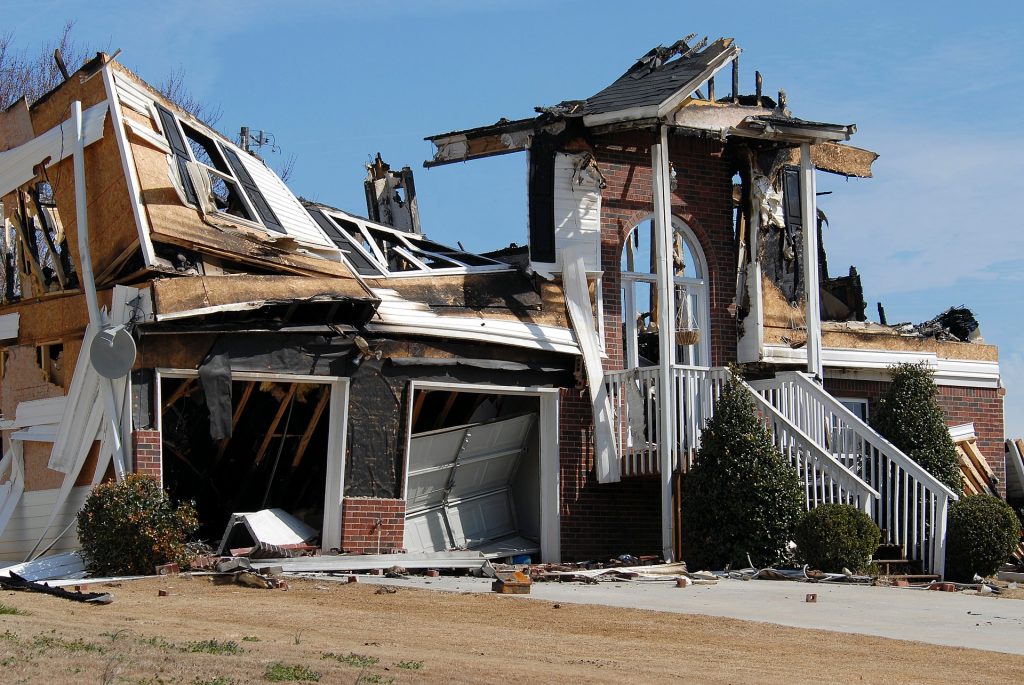 Your homeowners insurance will also cover you when it comes to perils. "Perils" is just a dramatic way of referring to any freak occurrence that may arise that is completely out of your hands, such as:

Lightning
Fire and smoke
Tornadoes
Power surges
Damage from the weight of ice, snow, or sleet
Volcanic eruption
Windstorms and hail
Theft
Explosions (e.g., aerosol can or gas grill)
Vandalism and riots
Car/aircraft crashing into your home
Falling trees or other objects
Water damage (from leaking roofs, bursting pipes, or broken appliances, but not floods)
Optional Additional Coverages: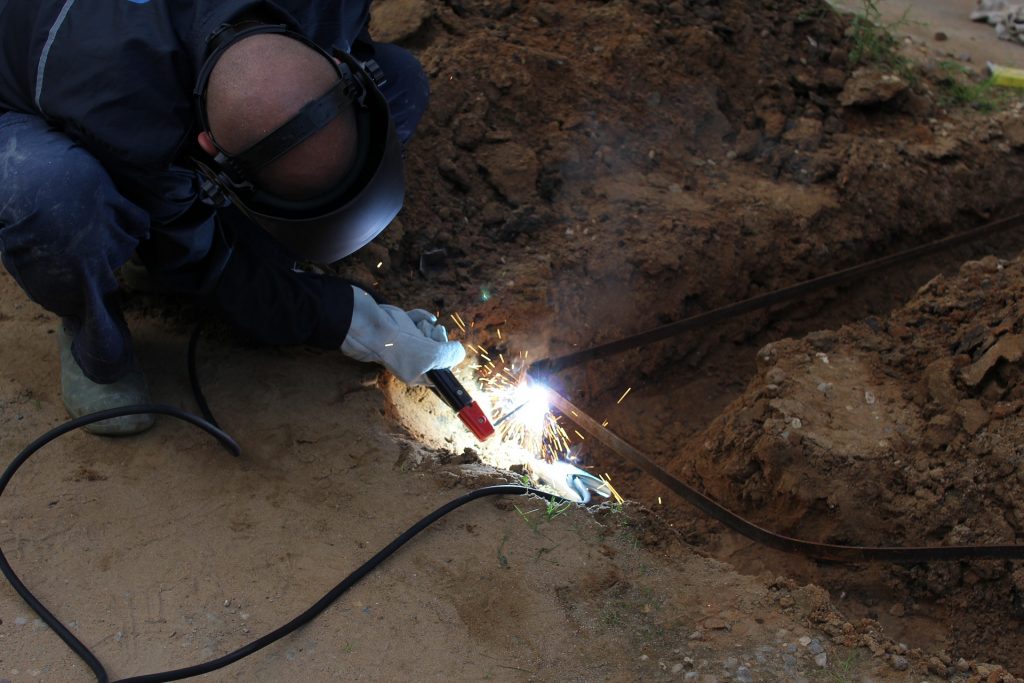 Depending on your situation, it might be a good idea to add additional coverage to your policy. It will cost you more on a monthly basis but it could save you big time in the long run. These types of coverage include:

Water Back-up – covers water damage in the event of damaged pipes and sewer systems
Personal Injury – This is a lot like the liability coverage mentioned above, except it applies to a broader range of costly lawsuits, slander, and false imprisonments.
Flood – in the event of inclement weather such as heavy storms or hurricanes, this has you covered.
Earthquakes/Landslides/Mudslides – if you live in a location prone to these natural hazards, such as living near a fault line, this is probably a good idea.
Sinkholes – Again, use your best judgement if this poses a threat to your home.

The Only Bad News…
General wear and tear is not covered by any policy.
If your roof was old, and you just never got around to fixing it, your homeowners insurance isn't going to cover the cost of replacing it. However, if that same roof gets ripped apart during a heavy storm, then it would be covered. I guess that's one way of solving the problem… just wait until your house gets destroyed. (Don't do that.)

Basically, if something happens that could have been avoided with proper maintenance and human caution, your policy won't cover it. If something unexpected and unavoidable happens, and you have the right policy, you're covered.
This can all be really confusing and overwhelming. But getting the right homeowners insurance can mean the difference between paying a deductible for a repair and losing your home entirely. It's really important to get it right. Don't go it alone. One of our friendly, knowledgeable experts will be happy to assist you right away. Just fill out the quick form below to get started.