Buying A Foreclosed Home: Here's What You Need To Know
Buying a foreclosed home may be a very tempting idea. Afterall, you get the chance to buy a property way below market price, and sometimes even in the areas that are more desirable for you to live in. What's not to like? Well, before you head to the auction house, there are a few things you need to know.
What is Foreclosure?
A foreclosure happens when the owner of a property owes too much debt to their mortgage company, their bank, their lender or other lien holder and cannot pay it off. When this happens, the bank or lender takes ownership of the property to satisfy that debt. The owner loses all rights to the property, including any investments in it.
Foreclosures Typically Happen in 5 Stages:
1. Pre-foreclosures
When a property is in pre-foreclosure, it means the mortgage lender has notified the borrower that they are in default, but the property owner still has the opportunity to sell the home before it is taken and put up for auction. If they can sell it before this time, they can avoid all the negative consequences of being foreclosed upon.
2. Short Sales
When a property goes into short-sale, it means the lender is willing to accept less than the amount owed on the property. This can happen with or without the borrower being formally in default on their mortgage payments, but they usually need to prove some kind of financial hardship to qualify for this. This type of purchase is a lot more like a traditional sale, but with a contract that is worded differently and (despite the name) can take a longer amount of time as the sale is pending bank approval.
3. Sheriff's Sale Auctions
A sheriff's sale auction happens in the time between when the lender has notified the borrower of default and when the property is actually repossessed, allowing the borrower a grace period to try and catch up on the payments. These auctions typically take place outside the city's courthouse, and is overseen by local law enforcement. Like any typical auction, the property is sold to the highest bidder and the event takes place at a publicly announced date and location.
4. Bank-Owned Properties
If the property fails to sell at auction, it goes to the bank. At this point, it's considered "real estate owned (REO) property". These properties can typically be found listed online.
5. Government-Owned Properties
If the property was purchased through an FHA (Federal Housing Administration) or VA (Veterans Affairs) loan, and it goes into foreclosure, it is repossessed by the government instead of the bank, and at such time the listing process is similar to a bank-owned property.
Pros and Cons of Buying a Foreclosed Home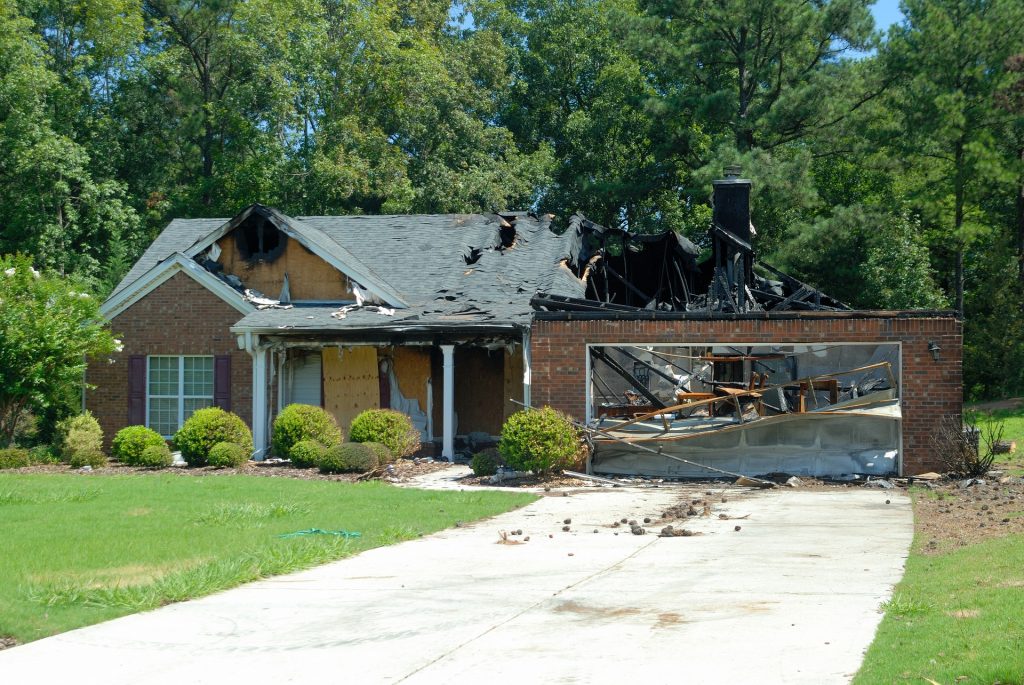 The Pros:
It's cheaper than buying a home the conventional way – while a homeowner selling their property in a traditional way will want to negotiate the best price possible, oftentimes the lender just wants to recoup the cost of their lending and unload the property as soon as possible.
The Cons:
The drawback to buying a foreclosure is a rather hefty one however. These properties are often vacant for months or even years, and may come with major issues such as broken pipes, water or fire damage, pest infestations, and other major wear and tear in places such as the roof or foundation. If you're buying a foreclosed home, it's important to be realistic about what you can and cannot afford to fix, and weigh whether it's worth the headache or not.
In Conclusion: There is great potential for a solid return on investment when buying a foreclosure, but you need to know what you're doing and all of the possible challenges that lie ahead of you before making the purchase. Because no matter how much of a bargain price you got that property for, if you end up having to put twice the buying amount into repairs, it's not going to be worth it.